News calendar
« April 2019 »
Su
Mo
Tu
We
Th
Fr
Sa
1
2
3
4
5
6
7
8
9
10
11
12
13
14
15
16
17
18
19
20
21
22
23
24
25
26
27
28
29
30
Site friends
Nya!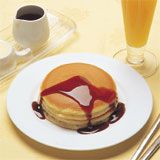 9
This is HotCakes' forum.
We are a new scanlation group,
dedicated to releasing quality manga for you,
like hotcakes in the morning. :3

We are currently looking for staff.
If you are interested to join, apply for a position on the forum!
All information is located in the recruitment thread.
For any additional information PM hotcakes (me) here, or NightSwan on MU.
*
Don't think we do fluff because our forum looks all fuzzy and cute.
We will do every genre if the series is interesting.
So come and join us! (we really need staff)