Hello everyone!
I am very sorry that this release was delayed, but the forum has been down.
This is our second release, and the first on this forum. *yay* (Also our first news release).
I'm so exicted>.<

I would like to thank our wonderful staff for all their hard work, even though they need to study. (bad kids, bad!)
So, without further ado I give you Chapter 2 of Kawa Yori: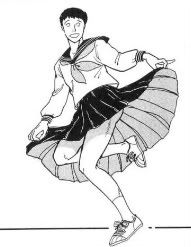 Which you can find on the series's thread page.
Here
Enjoy!

We still could use staff.
Translators in particular for now.
For more information go to the recruitment forum. :3